Hola! I'm David Portilla. 👋
I am a frontend developer who enjoys creating experiences that bring value to the business and delight users.
I have extensive experience working as Frontend Javascript Developer with strong abilities in UX and accessibility (a11y).
I am a team player; throughout I've led design and development teams. I've collaborated with friends, entrepreneurs, and companies to fulfill their dreams with projects such as ecommerce, web portals, mobile applications and interactive products.
I have been an entrepreneur, I have triumphed, and I have also made mistakes … however, I have never stopped working to reach my dreams!
let's talk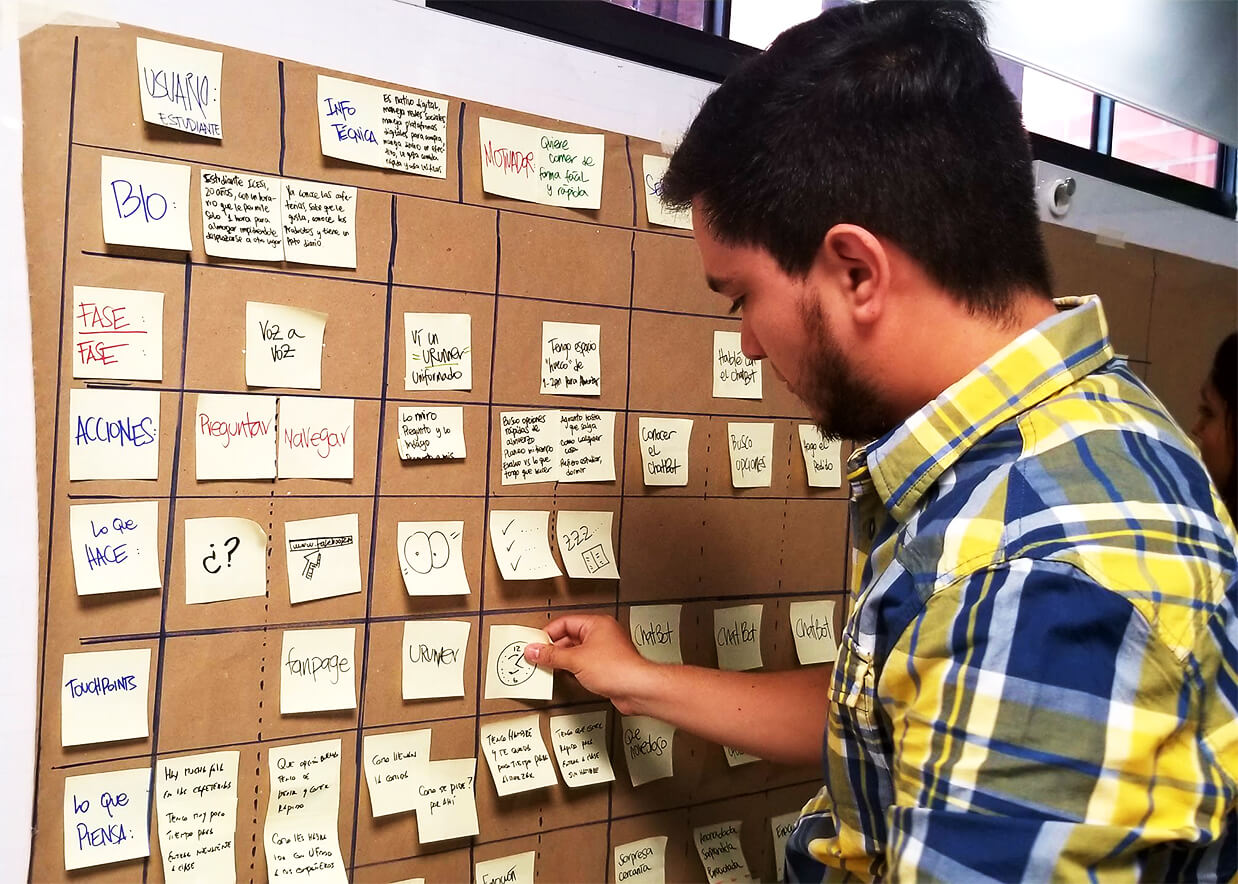 My powers
Product design Service design Frontend development UX design Wordpress development User Flows & Scenarios Wireframes & Prototypes
What I love and do
I participate actively in creative problem-solving processes, using design and innovation methodologies to achieve memorable experiences.
I don't make websites I do service and product design!
I deliver products that point to the growth strategy of the business always having in mind a user-centered approach to solve the challenges of my clients in digital environments.
My process starts with the discovery of needs, knowing the users and thinking about the product strategy. Then designing the user experience with a clean interface and efficient frontend development.
Skills and techniques
Languages / Frameworks
Vanilla JS(ES6) Vue.js jQuery PHP/SQL Node.js
Methodologies / Techniques
Responsive Design Mobile First Atomic Design BEM -SMACSS MVC Design thinking Design sprints Scrum
Web dev.
WordPress / ACF pro Git Gulp NPM/ Yarn / Webpack BitBucket – SourceTree Google Analytics HotJar Yoast SEO Google Search Console
UX
Adobe XD Balsamic Marvel App Adobe Photoshop Adobe Illustrator Sketch App – Invision
Technology
Education
2017 – 2019
Icesi University Cali, Colombia
2017 – 2018
Oberta de Catalunya University Barcelona, Spain
2007 – 2012
Icesi University Cali, Colombia
Say hi
I'm always looking to participate in projects that I can be proud of, collaborate with talented teams that give my career a boost. I am available for freelance or full-time work if you think we can work together contact me and start a new challenge.