David is a front-end developer who enjoys creating experiences that bring value to the business and delight users.
I have extensive experience working as Javascript Developer with solid abilities in UX and accessibility.
I am a team player; I've led design and development teams throughout. I've collaborated with friends, entrepreneurs, and companies to fulfill their dreams with projects such as e-commerce, web portals, mobile applications, and interactive products.
I have been an entrepreneur, triumphed, and made mistakes … however, I have never stopped working to reach my dreams!
let's talk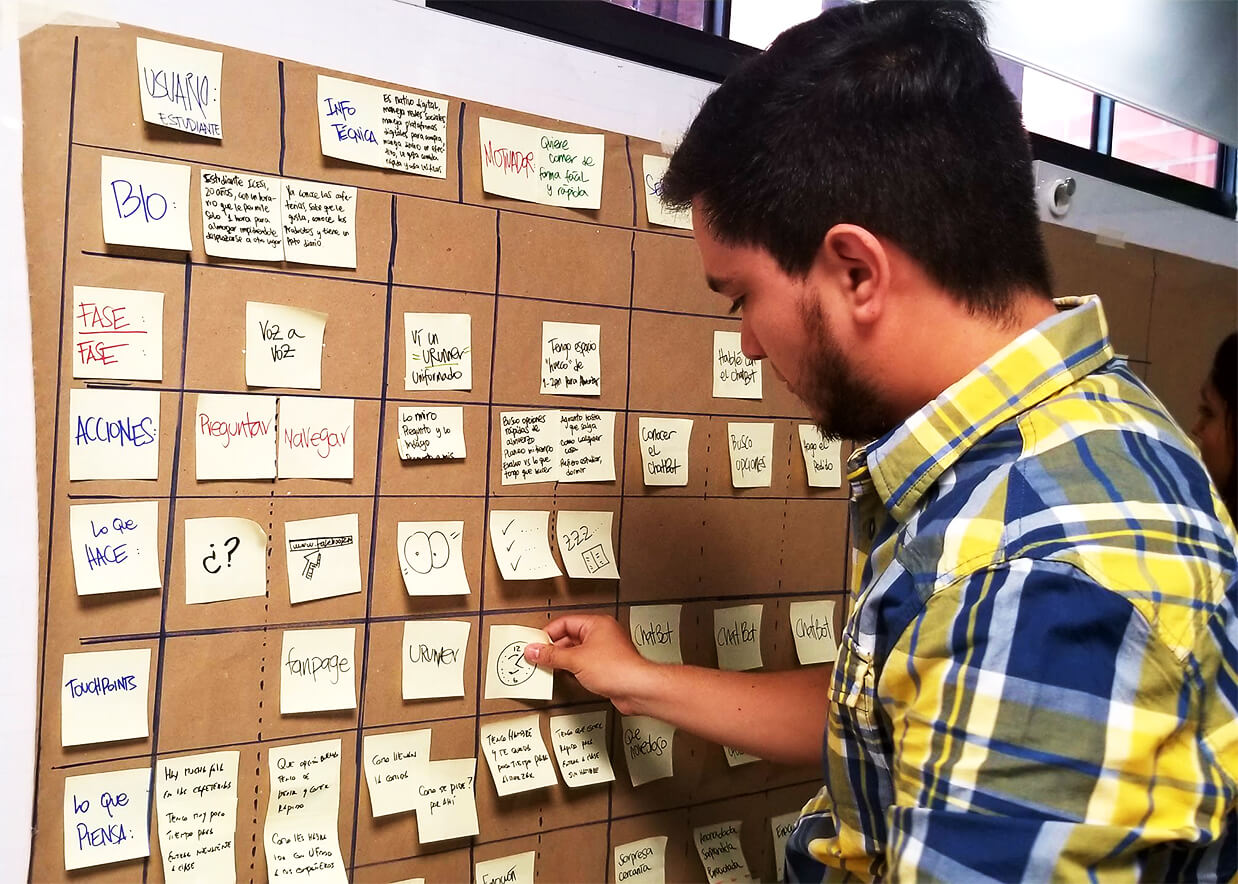 My skills
Product design Service design Frontend development UX design WordPress development User Flows & Scenarios Wireframes & Prototypes
What I love and do
I participate actively in creative problem-solving processes, using design and innovation methodologies to achieve memorable experiences.
I don't make websites; I do service and product design!
I deliver products that point to the business's growth strategy, always having in mind a user-centered approach to solve my clients' challenges in digital environments.
My process starts with discovering needs, knowing the users, thinking about the product strategy, and designing the user experience with a clean interface and efficient front-end development.

Skills and techniques
Languages / Frameworks
Vanilla JS(ES6) Vue.js jQuery PHP/SQL Node.js
Methodologies / Techniques
Responsive Design Mobile First Atomic Design BEM -SMACSS MVC Design thinking Design sprints Scrum
Web dev.
WordPress
Git Gulp NPM/ Yarn / Webpack BitBucket – SourceTree Google Analytics HotJar Yoast SEO Google Search Console
UX
Adobe XD Balsamic Marvel App Adobe Photoshop Adobe Illustrator Sketch App – Invision
Technology
Education
2017 – 2019
Icesi University Cali, Colombia
2017 – 2018
Oberta de Catalunya University Barcelona, Spain
2007 – 2012
Icesi University Cali, Colombia
Say hi
I'm always looking to participate in projects I can be proud of and collaborate with talented teams that boost my career. I am available for freelance or full-time work. If you think we can work together, contact me and start a new challenge.